REVIEW & SUBMIT YOUR REGISTRATION
Before you are ready to submit your registration, please review all of the details! Once your registration is submitted, it will be locked from changes.
This is an example of routines registered for a competition. It gives a brief overview of submitted entries: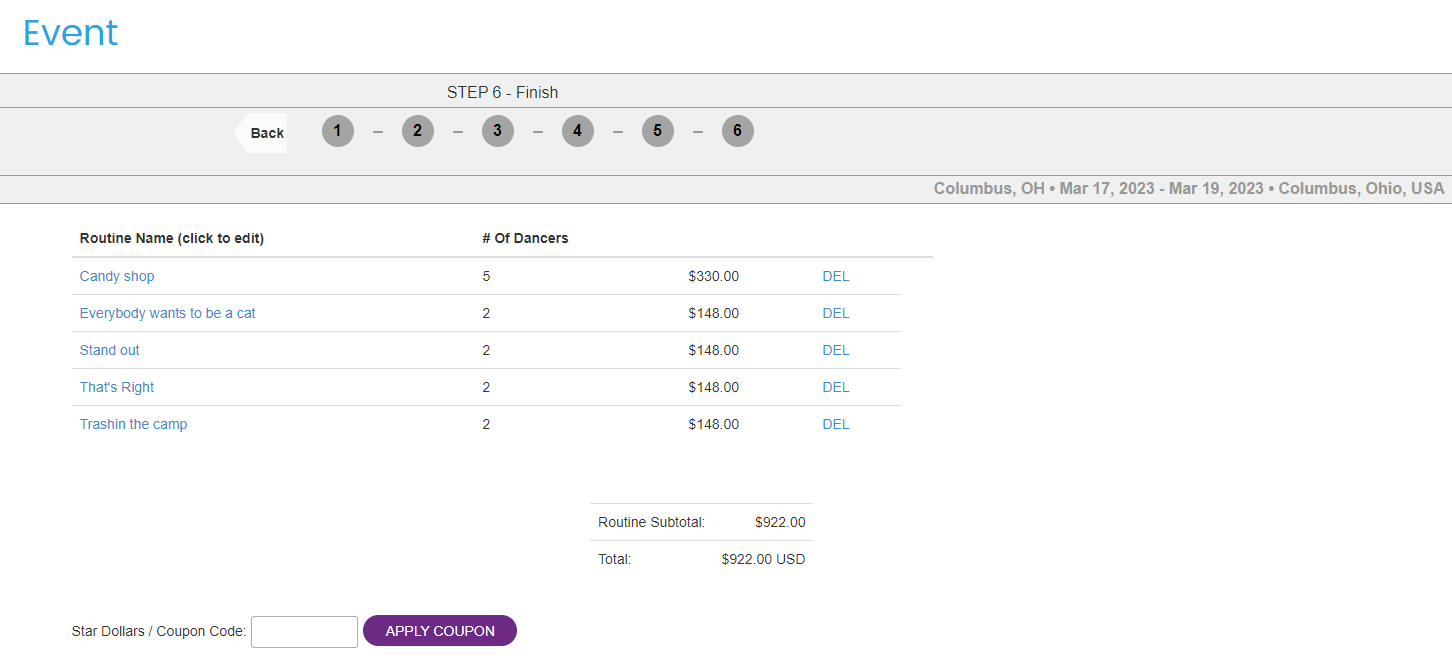 Notice an error? Click on the routine name to make changes to the routine.
Click DEL beside the routine to remove a routine from this registration.
Any adjustments or deposits will also show up in this section of the page.
PRINTING YOUR INVOICE
View Detailed Invoice creates a printable version of your registration invoice. You can also save this on your computer.


View Dance Cost Breakdown creates an excel file breaking down individual costs for each dancer.

Export Dancers creates an excel file for each dancer entered into this competition.
SUBMITTING REGISTRATION & PAYMENT
Each competition will have their own terms and conditions. Please review these terms and check-off the box if you are in agreement.
Some competitions may include payment options at this point. Payment options may include:
Pay By Check
Partial Payment by Credit Card
Full Payment by Credit Card
Select the appropriate option and fill out your payment information.
Click Complete Registration once you are satisfied.
Once you submit your registration, you will be locked from making some changes. Please reach out to your competition director should changes need to be made.
Having trouble? Reach us at dancebug.com/support