What is Purple Membership?
Purple membership is cloud storage for your DanceBUG competitive media. If you purchased or received competition media from a dance competition, access to view and download the media is available for 90 days. Beyond those 90 days, you will need a Purple subscription for continual access.
In addition to cloud storage, you will also receive discounts and special offers.
Other benefits include:
- Stream and store your media on DanceBUG forever
- Access your media wherever you go
- Exclusive offers & discounts for members
How do I add Purple to my Account?
You can purchase Purple by signing into your DanceBUG account on a web browser and going into your "My Account" tab. From there, you click "Purple" and add the membership to your cart.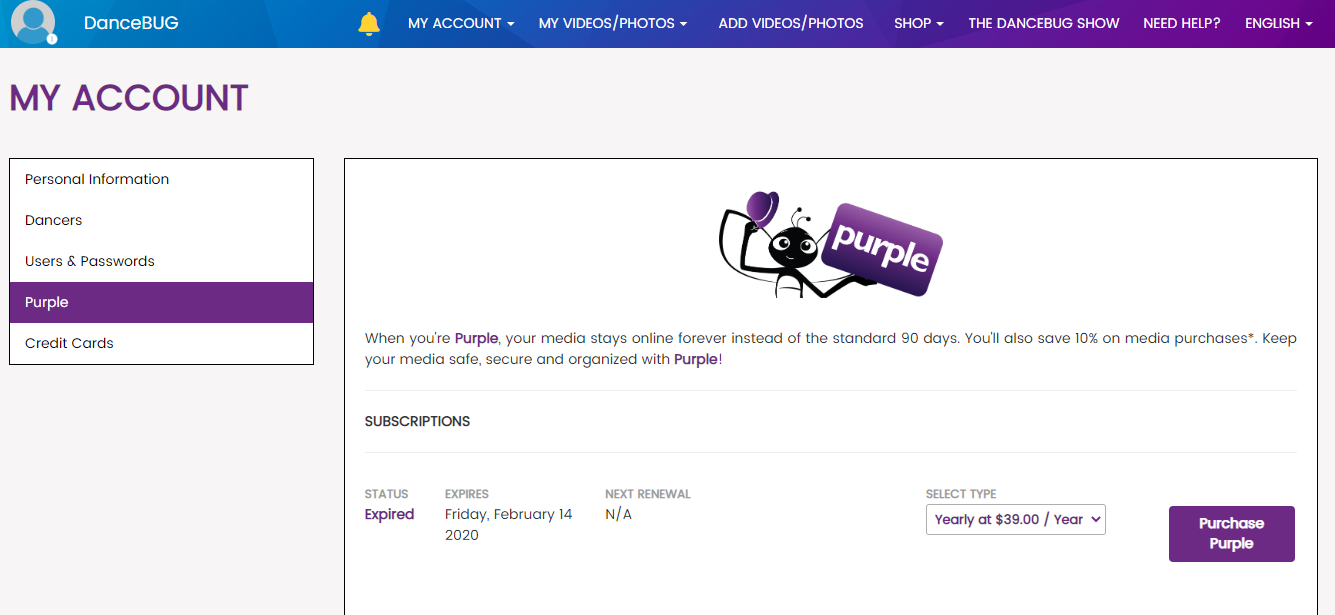 This can be done from your app or the website. DanceBUG Purple is $39 per year.
Cancelling your Purple?
In your DanceBUG account, click on "My Account" on the website or "Purple Membership" in your DanceBUG app.
Then click CANCEL.