If your competition or studio has decided to use our live stream service, you can watch via the DanceBUG app or on the competition's web page.

You will need a DanceBUG account. Please log in or create one.
Tap on Live Event Info
Tap on the correct event
Play the video or Tap on the Live Stream option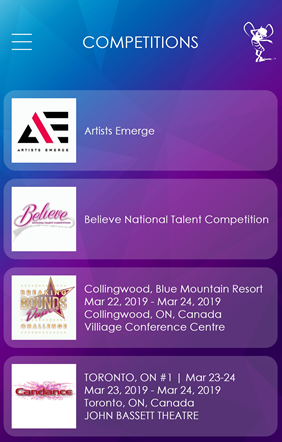 OR
Tap on Photo and Video
Tap on LIVE
Tap on the event you wish to watch live.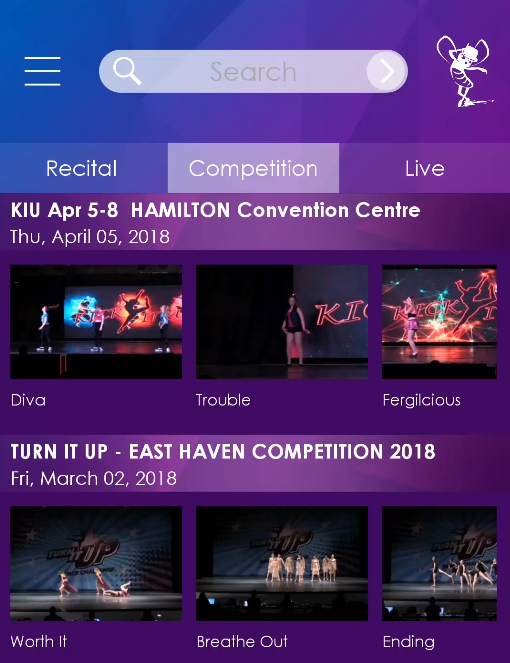 Stream on the Big Screen
If watching the stream on your phone is not big enough for you, cast your stream to the big screen.
Tap the cast icon on your video.
Select the device you wish to cast on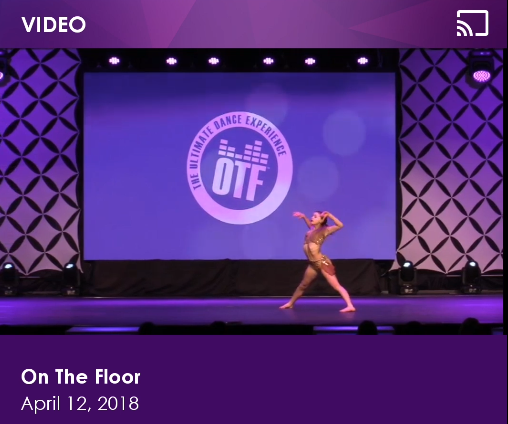 Please note to cast, your devices will have to be connected to the same network.
Troubleshooting
Update your App
If you are having trouble with the DanceBUG app, check that you have the latest app installed on your mobile phone.
Website
Live Stream Competitions or Recital performances may be hosted on the competition's website or your studio's website. Please check out their sites and look for a "LIVE STREAM" link.
The DanceBUG website currently does not host live streams. We plan on changing this for the 2021 season. Stay tuned for DanceBUG updates!
Laggy Stream?
A couple of different factors can result in laggy streams including device age, device connectivity, internet speeds at your location and internet speed at the event location.
Restart your device or stream
Check that your device is not overtaxed, restart your device or your stream. Check to see how many apps you have opened on your phone and perhaps close some running apps while streaming an event.
Check your network
To live stream effectively, your device will need steady access to your cellular data network. If you are in an area with a poor signal, this may affect your ability to stream the event.
Still not working?
Live streams are also subject to stable internet connections at the venue, sometimes there is poor signal or connection at the venue. This will negatively impact the quality and speed of the stream. Drop us an email and let us know there may be a problem with a stream at a specific event, we will let the team know. In some cases, we may be able to fix it.