Some studios issue links to their parents for recital performances. If you received an email like this, please click on the link in that email. Note that the performance can only be accessed via that direct link. Studio performances are not searchable in the DanceBUG store.
The link will bring you to a webpage where you can purchase the listed performance. If you have misplaced this email, let the DanceBUG team know the name of your studio, your studio location, and the show date & time.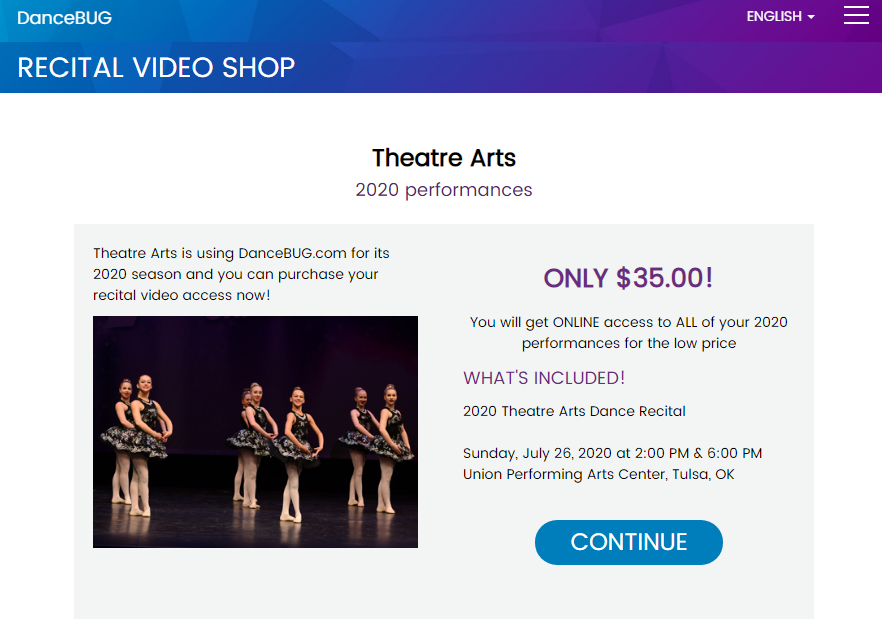 Click on "Continue"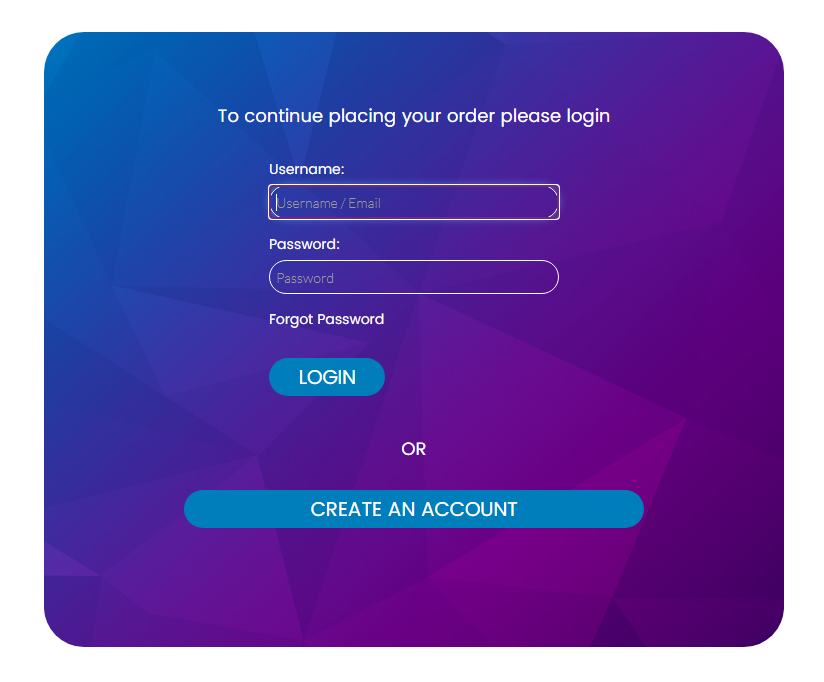 Login to your DanceBUG account or create one. CLICK HERE to find out how to create an account.
Make a note of the username (email) and password you set. After the conclusion of your performances, the DanceBUG team will edit your recorded shows into a performance. The turnaround time averages 4 weeks but may take up to 6 weeks.
You will be notified by email when the performance is edited and ready to be watched.
CLICK HERE to find out how to watch or download your recital videos.