For those events that are virtuals, instead of uploading music, you will have to upload a video of the performance. Much like music uploads, video upload deadlines are not the same as the registration deadline so there will be extra time to gather and capture video files.
On average a 2-minute to 3-minute video file size should fall between 240 to 700 MB. If the video file sizes are between 800 MB to 2 GB, you have likely recorded the video at 4K resolution or using ultra-high camera settings. 4K resolution files are not ideal for uploading or playback on the web. In addition, if you have a large number of entries combined with large file sizes, you will find uploading slow and time-consuming. Note that files beyond 2 GB are not accepted on the DanceBUG website.
Video File Information
Type:
Resolution:
1080p (720p works as well)
30 fps (frames per second)
Ideally, web optimized
Recording:
Remember to film in Landscape or Horizontal when using a phone for recording.
Portrait mode or vertically filmed videos will be played with black bars on either side of the video.
Landscape: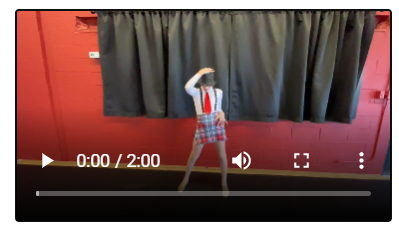 Portrait mode sample: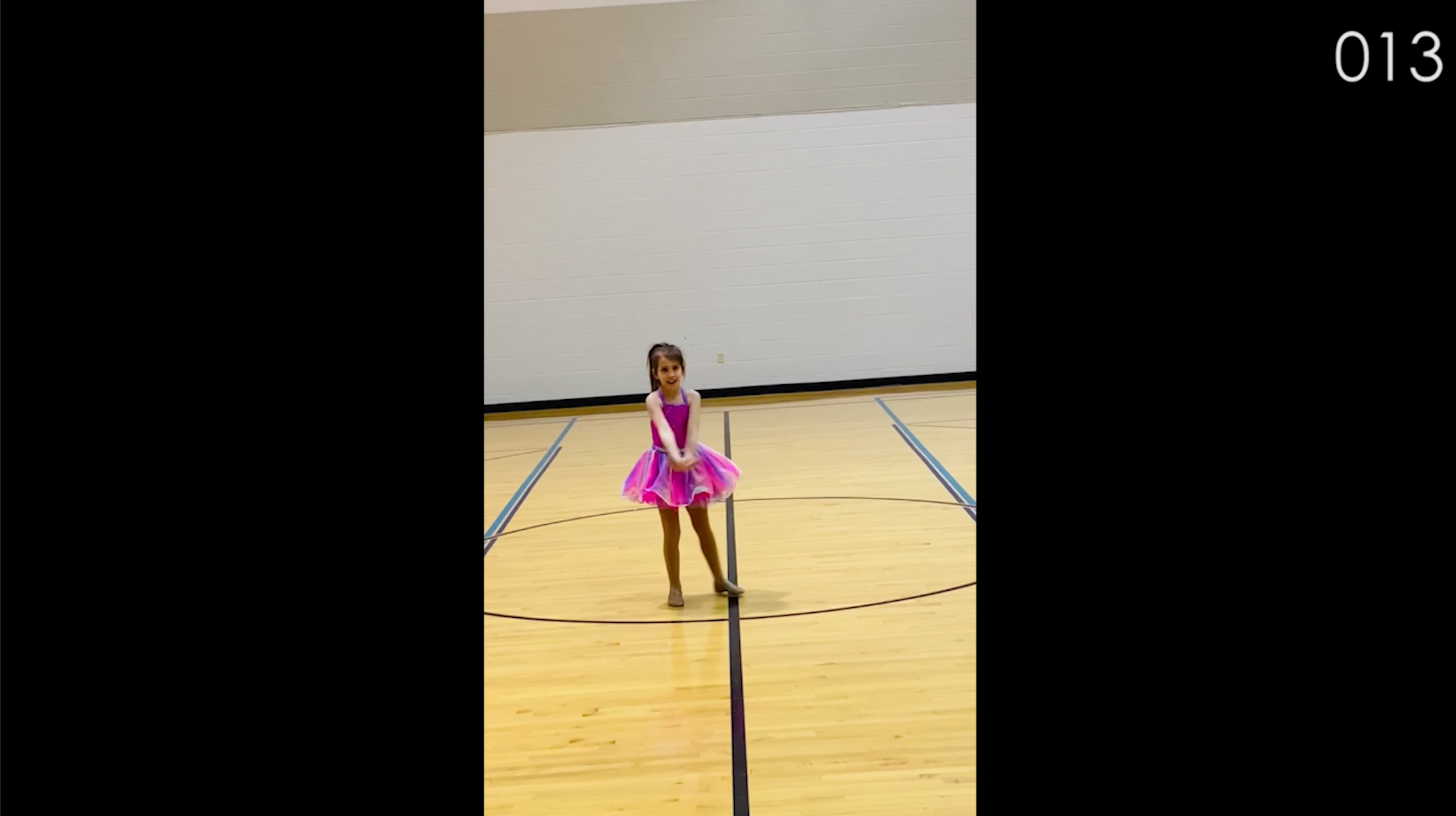 If your files are the wrong size or the wrong type and need help converting them, click here for a description of how to convert your video.
If your files are all within the guidelines, upload them as part of your virtual registration. Need help with uploading? Click here for the steps.